This beautiful Wedding Ceremony/Order of Service booklet is made from a teal coloured front card being mounted on to a black back. A piece of Black lace is added to the front and a Black Satin ribbon added to the inside which holds the insert in place. Your names and the date of your big day are printed on the front along with the wording "Order of Service", "Civil Ceremony" or "Wedding Ceremony", this can be personalised as you require. (Perhaps by adding just your initials or even the date or removing the title all together)
---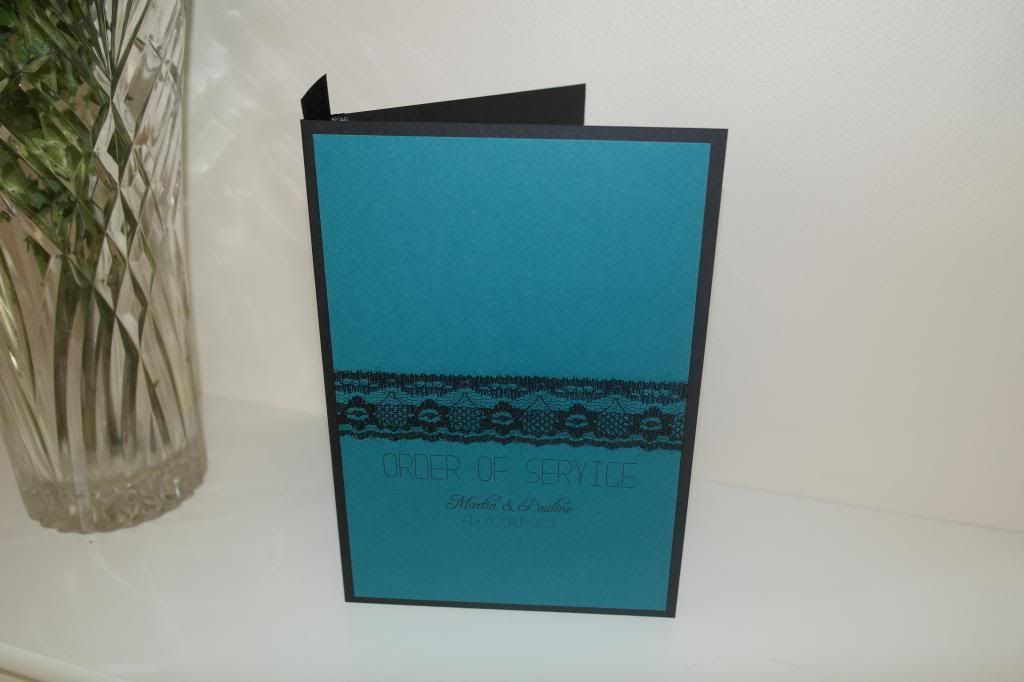 ​
---
If you have chosen an insert, the Inside will be customised with the ceremony details of your wedding (Obtainable by contacting your Vicor or Priest). The insert is available on a range of different papers, you can choose from:
Available:
Hammered
Linen
Plain White 100GSM
Parchment (Contains no animal products)
Pearlised
(An example of what the wording of your order of service will look like can be found here: http://www.nwdwedding.co.uk/2011/08/order-of-service-template-plain/ )
---
If no insert is purchases, the item will be provided as a cover only and will contain a Satin Ribbon to hold your booklet in place.
---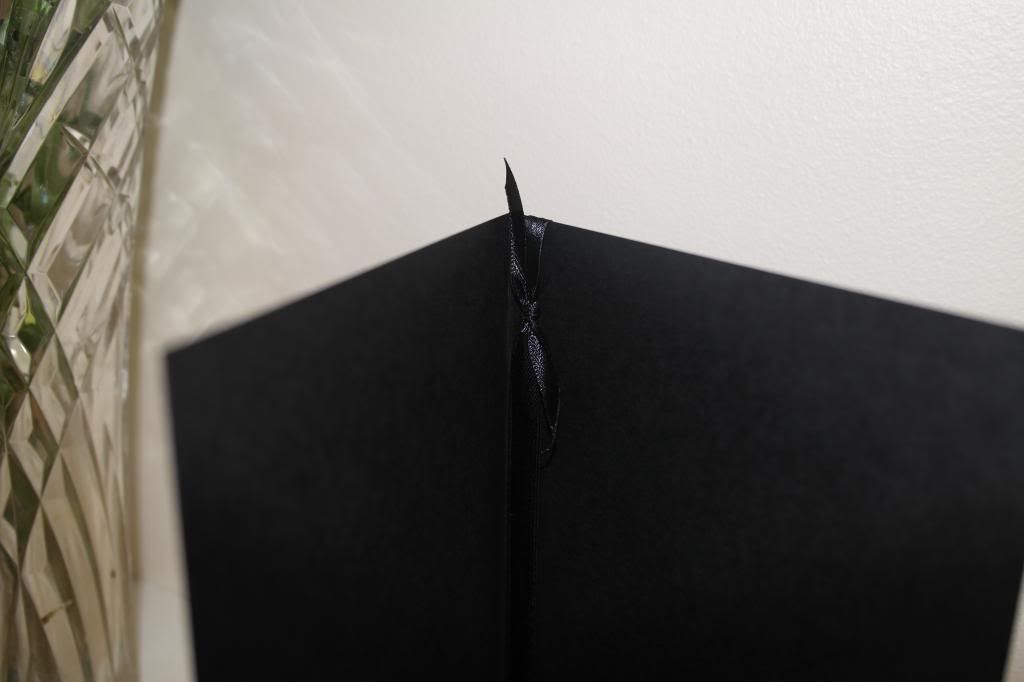 Dimentions:A5 - 210mm x 148
---
Once your chosen invitation has been confirmed, please allow up to 10 working days for delivery (To speed along the process, please remember to include all your wedding information on checkout and please, please, please remember to check for spelling mistakes and to ensure your dates and names are spelt correctly. We will however always try to dispatch your items as quickly as possible and will make you aware of any expected delays within 48 hours of purchase.