These unique little Salt and Pepper shakers will go down a treat with your guests and make the perfect Wedding Favour.
Features: 2x Ceramic Bird shakers
Decorative Box with Brown Satin ribbon and bow.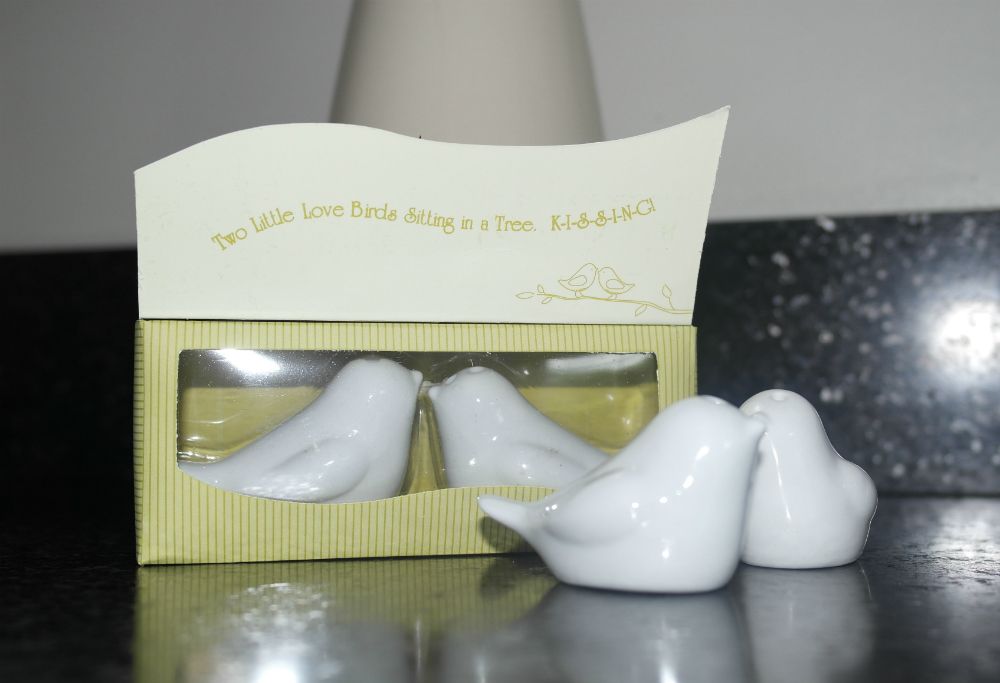 They come packaged in a box with the wording "Love Birds" on the front and are finished with a Satin bow on top. The front flap opens to reveal the two birds inside and has "Two Little Love Birds Sitting in a Tree. K-I-S-S-I-N-G!" written on the rear of the flap.
Purchase 4 or more and we will even attach a tag to each ribbon on the box with the happy couples names and the date of their wedding.
Dimensions:
Packaging: 12.4 x 4.2 x 5.3 (cm)
Bird Shakers: Each Bird is approximately 5.5 x 4 (cm)